Peregrine Machine is proud to support former RG Engineering customers with parts and service from press rebuilds to global aftermarket support. We manufacture legacy equipment upon request.
Flex-R Print Station
Our legacy print station features removable plate and anilox rollers with blocks, gears, bearings, and bushings common to the RGE equipment.  The upgraded station includes a robust impression adjuster assembly and a new plate cylinder adjuster. The Flex-R print station and components are available separately as upgrades, as an entire arm to fill an empty station or send your RGE arm in for an upgrade.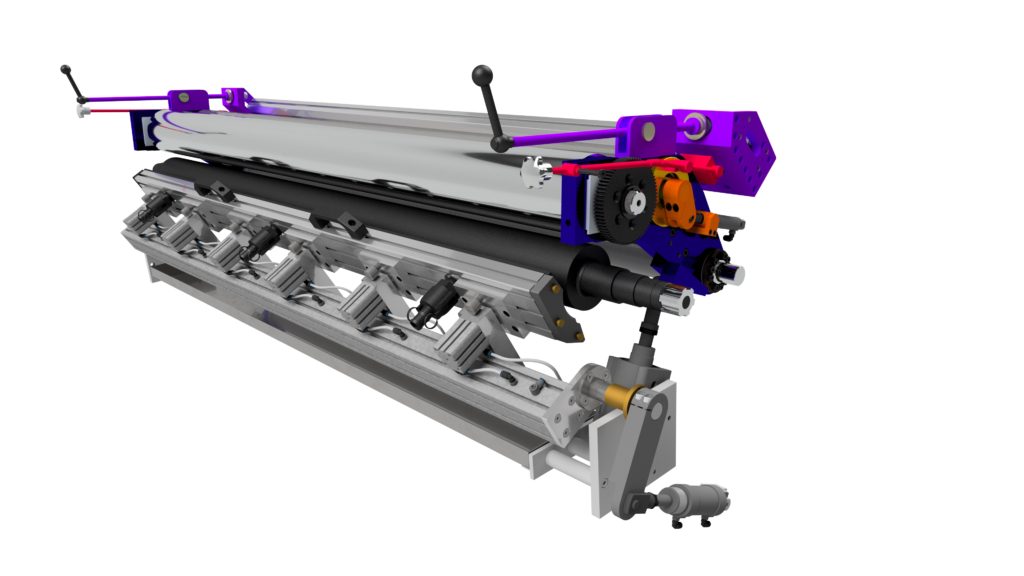 The Flex-R is a legacy replacement station for the old RGE printing equipment. The GM station is also available with the [R] option that will allow it to accept the RGE plate cylinder, anilox roller and ink cavity. The web width, line speed, and cylinder diameters are all options. Variations are available upon request.
See preowned equipment on Phoenix Equipment Market.